Service Programs
We perform different acts of service, enabling each member to affect change one step at a time, with an eventual goal of community transformation. At TSO, we have several ongoing service programs:
Tennis Supplies Others
Tennis Soles for Others
Serve-A-Meal
Holiday Serve-A-Family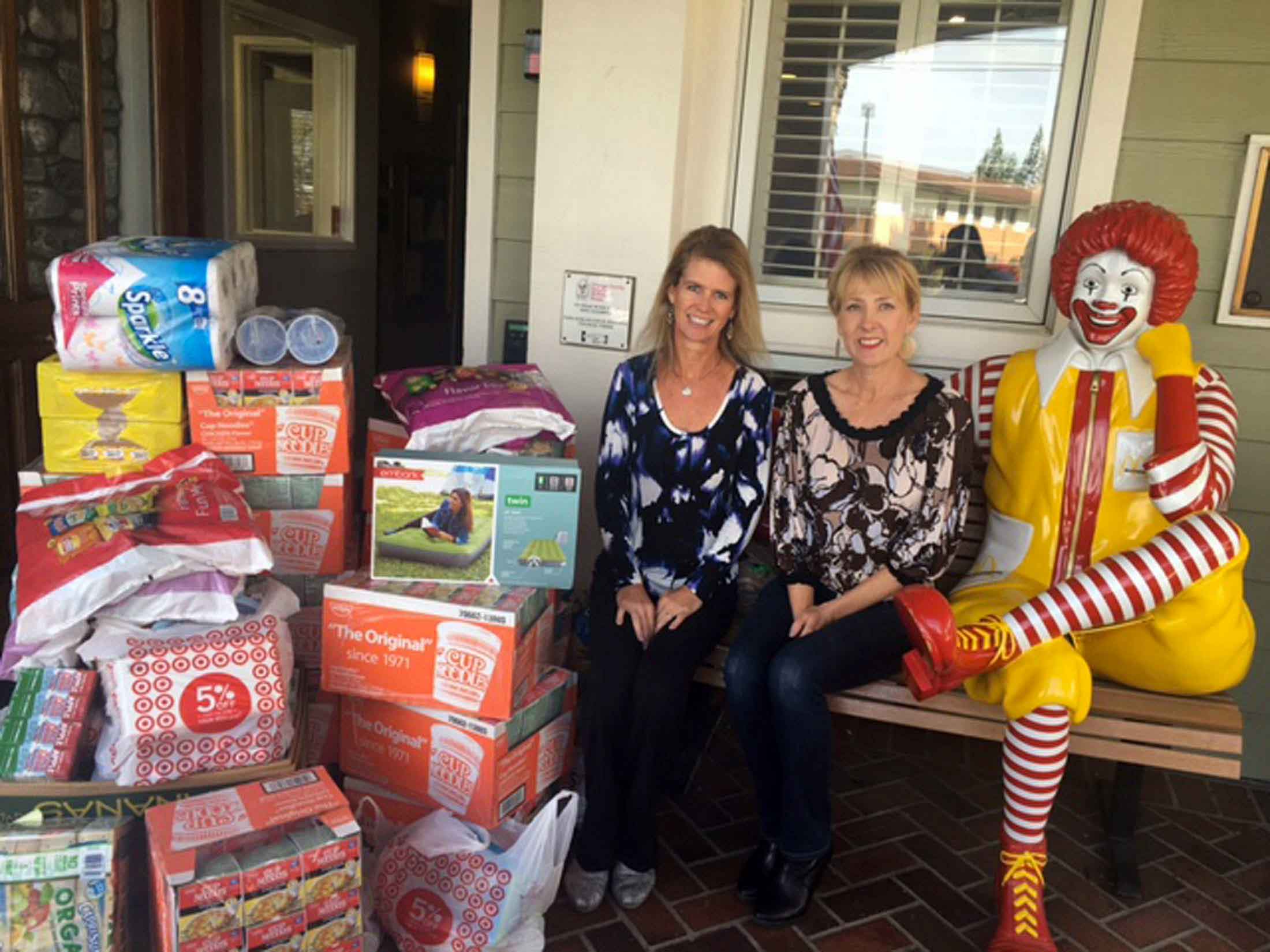 In addition to our ongoing TSO programs, throughout the years we have collected jackets and blankets for families in Tijuana, provided clothing and household products to fire victims, given baby baskets to young military families in need, collected tennis balls for shelter dogs, and provided backpacks and supplies to school aged children.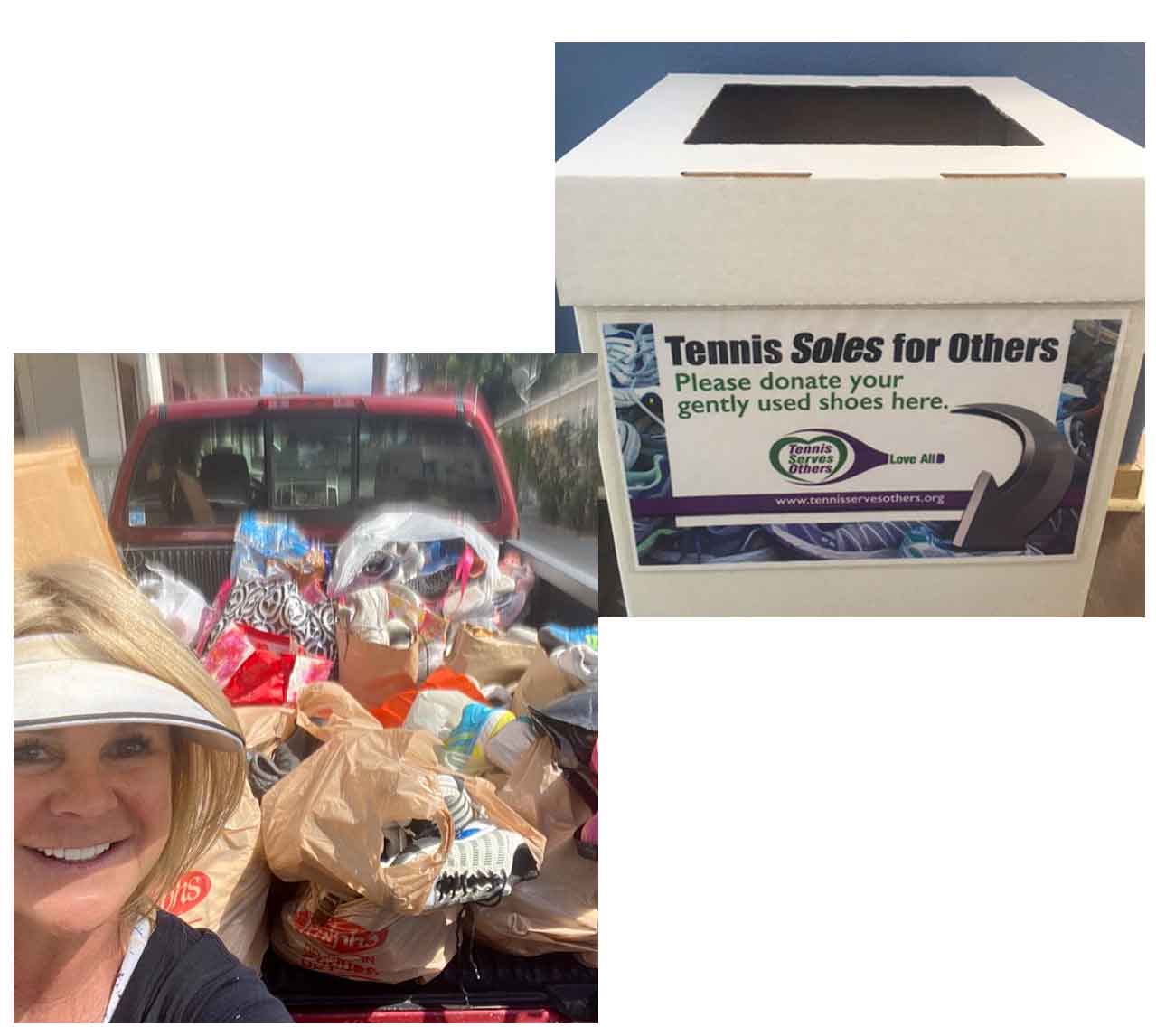 Tennis Soles for Others is our on-oing service project where we collect gently used shoes and distribute to others in need. We have TSO Soles bins in multiple tennis facilities throughout Orange County. Our beneficiaries have range from children in Africa, the homeless in our local communities, and women's groups and families in Tijuana. To order a shoe bin for your local tennis facility, please email us at tennisservesothers@gmail.com.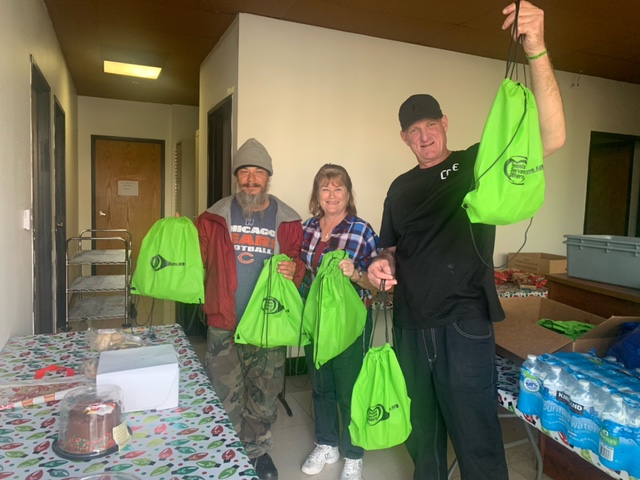 Tennis Supplies for Others
Each year TSO hosts social gatherings bringing members together to assemble necessity bags for others in need. It's a great way to mingle while serving others. With each goody bag, a "love all" note is added to bring some cheer. We hope you join us in this bi-annual event.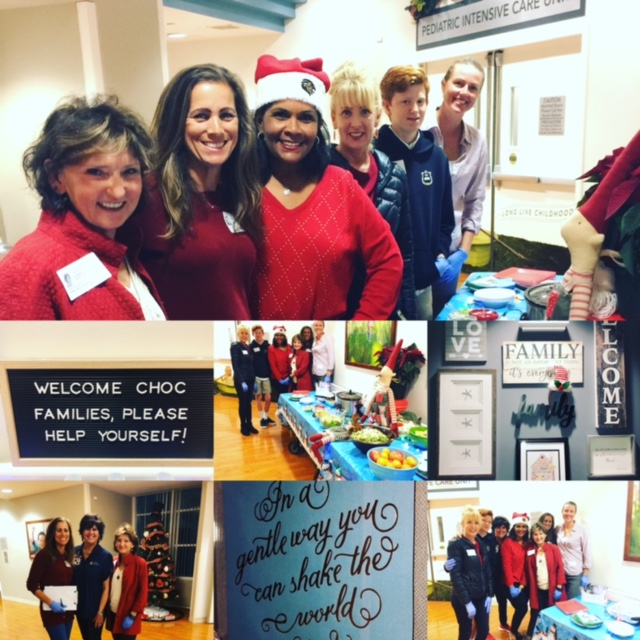 TSO members bake and serve! Over the years we continue to bring meals to the Ronald McDonald House at CHOC Hospital. TSO members have generously donated and prepared food for the homeless and have provided boxed lunches for teens in the "make and take lunch" program.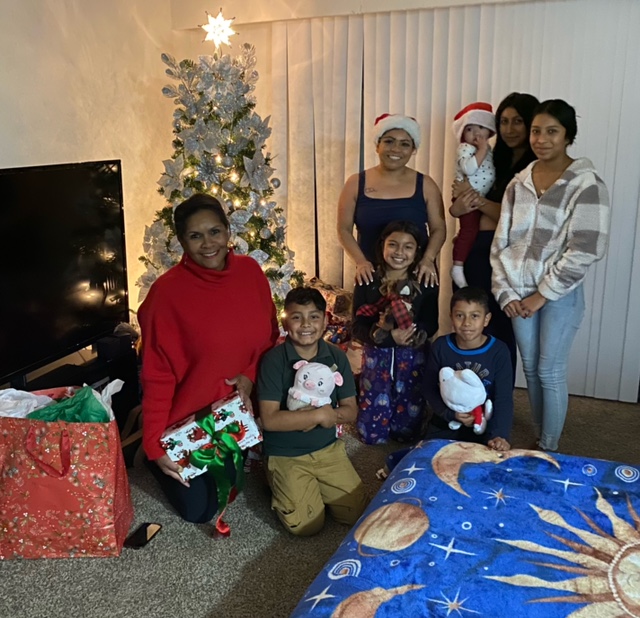 During the holiday season, Tennis Serves Others' members join in service to help low income families, seniors or veterans in need. Our goal is to "adopt" several local families each year providing necessities, gifts and ultimately love during this holiday time.