Beneficiaries
The women of Tennis Serves Others are on a mission to give service and gifts to people, organizations, and communities in need. We would like to know more about you and your needs.
We have a beneficiary application process, and the members consider each beneficiary with care. If you would like to apply to be a Tennis Serves Others beneficiary, please download or fill out the online application.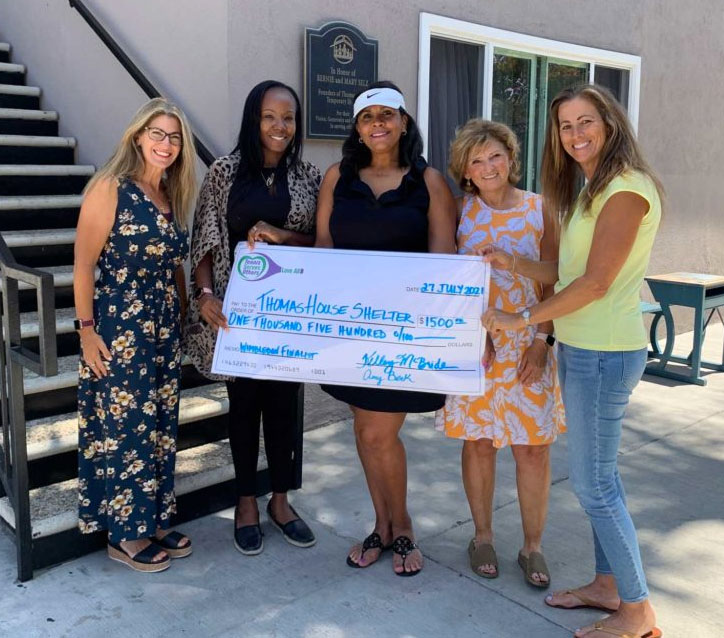 Our Beneficiaries
Our members give a tremendous amount of thought and consideration in choosing our Beneficiaries. We carry out our mission through providing services and financial gifts to beneficiaries in our local and global communities. We are proud to honor our most recent and past Beneficiaries.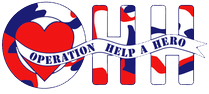 Operation Help A Hero is a 501 (c) (3) public charity dedicated to the well-being and care of our American military members. Operation Help A Hero programs support military units and families as they prepare for separation, while they endure the challenges of deployment, and as they transition back to the US. Operation Help A Hero projects uplift our military heroes and send a clear message of support to their entire family. Operation Help A Hero connects communities with service members and provides real opportunities to make a difference in the lives of those who serve our country. Operation Help A Hero is an ALL VOLUNTEER organization; all board members and directors volunteer their time to focus donations on the military heroes they serve.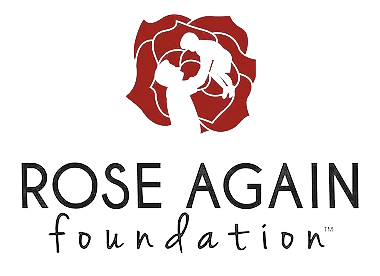 Rose Again Foundation works to help meet the needs and enhance the lives of foster children and emancipated foster youth. Their programs and services provide basic and special needs, in-home tutoring, financial aid for medically fragile and developmentally disabled children along with extracurricular activities and programs to foster children in great need, allowing them to learn, grow, build self-worth, heal and reach their full potential. Rose Again Foundation programs and services help children from falling through the cracks in the foster system and give them the lives and the best start they deserve.
Boys and Girls Club of San Juan Capistrano
Canine Companions for Independence
Child Abuse Prevention Center
Children's Hospital of Orange County
Fristers – 2021 Wimbledon Recipient
Forever With Us – 2021 Wimbledon Recipient
Good Shepherd Shelter – 2019 Wimbledon Recipient
International Sanctuary – 2020 Wimbledon Recipient
Mission Hospital Foundation
Orange County Rescue Mission
Pete Brown Junior Tennis Program
The Ark of San Juan Capistrano
Beneficiary Application
If you are interested in being considered for TSO's Beneficiary grant, please fill out the online application below.
INSTRUCTIONS & INFORMATION:
In submitting this Grant Application, you are applying for consideration as a grant recipient from funds raised at TSO's Annual Gala & Wimbledon Tournament (typically held in June).
Applications are due December 15, 2022. Former TSO grant recipients of more than $1,000 in the previous year are not eligible to apply until Fall of the next year. Additionally, if your grant was greater than $5000, you are not eligible to apply again for 5 years.
To be considered, please complete the following application by December 15, 2022. All complete applications will be reviewed by our Beneficiary Committee and the Tennis Serves Others Board of Directors. Incomplete or late applications will not be considered. If selected as a potential finalist by the Beneficiary Committee, in late January you will be asked to provide a compelling 3-minute video about your organization. These videos will be circulated to our full membership for voting. TSO reserves the right to award two equal grants.  The grant amount will be determined after the annual Gala and Tournament fundraisers. No specific grant amounts are guaranteed.
If you were chosen as one of our primary beneficiaries, would your organization be able to:
Create a short 3 minute video on your organization and need for a TSO grant?
Advertise our event on your social media sites?
Post our event on your website?
Attend our fundraising event?
Attend our membership meeting where beneficiaries will receive their check and present how the funds will specifically be used to serve others in their organization?
Contribute an auction item?
NOTE: 
You can choose to Save the form to complete at a later time by selecting 'Save and Continue Later' at the bottom of the page.
If questions, please contact Rhonda Glasscock at (310) 614-9868.
"*" indicates required fields