Beneficiaries
The women of Tennis Serves Others are on a mission to give service and gifts to people, organizations, and communities in need. We would like to know more about you and your needs.
We have a beneficiary application process, and the members consider each beneficiary with care. If you would like to apply to be a Tennis Serves Others beneficiary, please download or fill out the online application.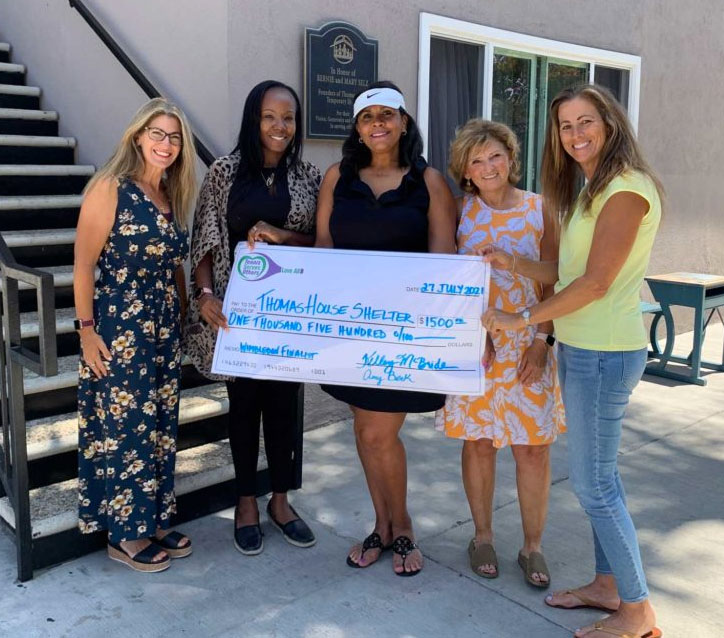 Our Beneficiaries
Our members give a tremendous amount of thought and consideration in choosing our Beneficiaries. We carry out our mission through providing services and financial gifts to beneficiaries in our local and global communities. We are proud to honor our most recent and past Beneficiaries.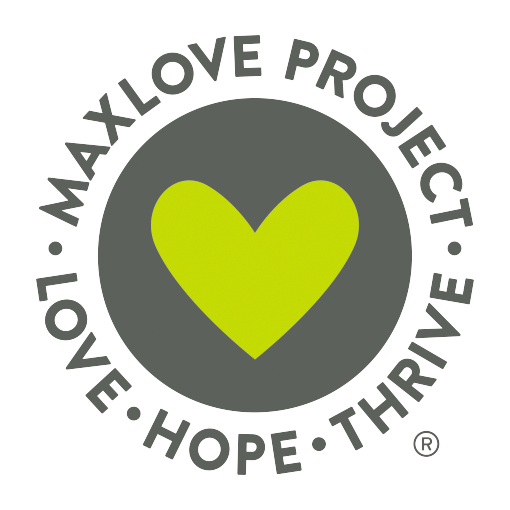 MaxLove Project. "Take Fear and Turn it into Courage … Serving Families with Kids with Cancer." Some of the most dreaded words for any parent are: "cancer, brain tumor, surgery, and chemo." One such Mom faced this dilemma with her son, Max, who was 4 1/2 at the time. As Max and family progressed through the news, the grueling treatments and hospital stays, Mom Audra Wilford set about to find resources to help Max (and eventually others) through diet, evidence-based integrative approaches such as acupuncture, home care with nurse coaching, mental wellness tools, deeper education about the disease, and perhaps most significantly: a social network to offer support, research information, love and hope.

The Teen Project. "Paying it Forward … by a Former Foster Youth, Human Trafficked and Drug Addiction Survivor," In 2007, survivor Lauri Burns became a foster parent, and national foster youth advocate who founded the Teen Project, a Safe Haven for abused girls and young women. One such successful Safe Haven is Vera's Sanctuary for Women in Trabuco Canyon. This 5-home, 30-bed facility provides full-time care with an extensive range of therapeutic and drug treatment programs, medically supervised withdrawal and prenatal treatment, as well as counseling and much more. The Project also supports four other facilities in Southern California that offer additional services and long term transition programs, job training, and the list goes on.
ACEing Autism – 2018 Wimbledon Recipient
Boys and Girls Club of San Juan Capistrano
Canine Companions for Independence
Child Abuse Prevention Center
Children's Hospital of Orange County
City of Montebello Youth Tennis Program
Fristers – 2021 Wimbledon Recipient
Forever With Us – 2021 Wimbledon Recipient
Good Shepherd Shelter – 2019 Wimbledon Recipient
Kern Community Tennis Association
International Sanctuary – 2020 Wimbledon Recipient
Inspiring Children Foundation
Mary's Kitchen – 2018 Wimbledon Recipient
Mission Hospital Foundation
Operation Help A Hero 2022 Wimbledon Recipient
Orange County Rescue Mission
Pete Brown Junior Tennis Program
Rose Again Foundation 2022 Wimbledon Recipient
The Ark of San Juan Capistrano
Wings for Crossover – 2017 Wimbledon Recipient
Beneficiary Application
If you are interested in being considered for TSO's Beneficiary grant, please fill out the online application below.
INSTRUCTIONS & INFORMATION:
In submitting this Grant Application, you are applying for consideration as a grant recipient from funds raised at TSO's Annual Gala & Wimbledon Tournament (typically held in June).
Applications are due December 15, 2023. Former TSO grant recipients of more than $1,000 in the previous year are not eligible to apply until Fall of the next year. Additionally, if your grant was greater than $5000, you are not eligible to apply again for 5 years.
To be considered, please complete the following application by December 15, 2023. All complete applications will be reviewed by our Beneficiary Committee and the Tennis Serves Others Board of Directors. Incomplete or late applications will not be considered. If selected as a potential finalist by the Beneficiary Committee, in late January you will be asked to provide a compelling 3-minute video about your organization. These videos will be circulated to our full membership for voting. TSO reserves the right to award two equal grants. The grant amount will be determined after the annual Gala and Tournament fundraisers. No specific grant amounts are guaranteed.
If you were chosen as one of our primary beneficiaries, would your organization be able to:
Create a short 3 minute video on your organization and need for a TSO grant?
Advertise our event on your social media sites?
Post our event on your website?
Attend our fundraising event?
Attend our membership meeting where beneficiaries will receive their check and present how the funds will specifically be used to serve others in their organization?
Contribute an auction item?
NOTE:
You can choose to Save the form to complete at a later time by selecting 'Save and Continue Later' at the bottom of the page.
If questions, please contact Rhonda Glasscock, VP of Beneficiary, at (310) 614-9868.
"*" indicates required fields