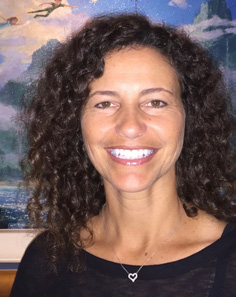 Hello, Tennis Serves Others Members. First, I would like to announce our TSO Beneficiary committee: Morgan Amirani, Barb Lanni, Mary Crosby, Kat Frost, Kelly Grunbeck, Cindi Johnson, and Karyn Whitham. Thank you all for volunteering to serve with me. Congratulations to TSO for filling the needs of so many through our Tennis Soles for Others program. We continue to find new tennis clubs to host shoe collection boxes and distribute our shoes to more and more individuals in economically depressed areas each month. If you
have any suggestions for beneficiaries, please let us know. In August, we also filled the need yet again for Orangewood Foundation by donating food and delivering a meal for their youth center that serves foster youth. We are going to donate more meals as the schedule allows. Thanks to our new Nellie Gail Chapter, through a September round robin, TSO raised money for its first Individual beneficiary, Niko, who suffers from childhood Leukemia. September also brought us an opportunity to raise funds for Mary's Kitchen at an RCI Round Robin event. Thank you to our new members Kevil Linn, Morgan Amirani, and Peta Carley for volunteering to work this event! I'm looking forward to what our group will be contributing to our community over the next quarter. In the coming months, we will be filling the need of diapers/baby formula for local Families in need through Families Forward at our LNRC November Round Robin. Our TSO Beneficiary
Committee will also be working on selecting beneficiary options for our December Adopt-A-Family service project. Please keep in mind that TSO wants to hear from you. We have an application for a beneficiary that is an organization and also an application for individuals online. If you have a beneficiary in mind you would like us to support, please fill out the application and drop it in our TSO envelope at the LNRC front desk or send an email to TennisServesOthers@gmail.com.
Love All!
Love Trivia!
The theme for our Grand May Tournament will be Wimbledon. Did you know the Ladies' Singles Champion Trophy is called the Venus Rosewater Dish?
A rosewater dish is a platter or used after eating to catch rosewater poured over the hands to wash them, as well as used to test food for poison. The female image is of Sophrosyne, Greek goddess of moderation, self-control, temperance, restraint, and discretion.We all have those qualities on the court, right?